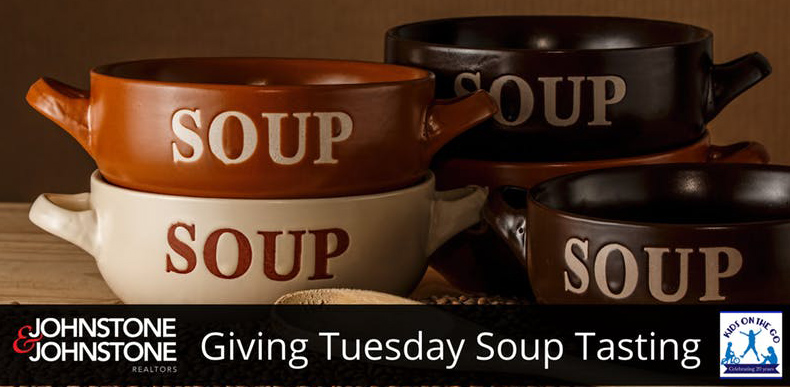 Giving Tuesday Tasting - benefitting Kids on the Go
event Tuesday, December 3
On Giving Tuesday, Johnstone & Johnstone will host a soup (and baked goods) tasting to benefit Kids on the Go. Admission is free with a minimum donation (for Kids on the Go) of $5 to participate in the tasting. The event is 11 am - 2 pm.
Register here. https://www.eventbrite.com/e/82663742479

Your viewport is too narrow to view this site properly. Please switch to landscape mode or use a different device. Thank you!