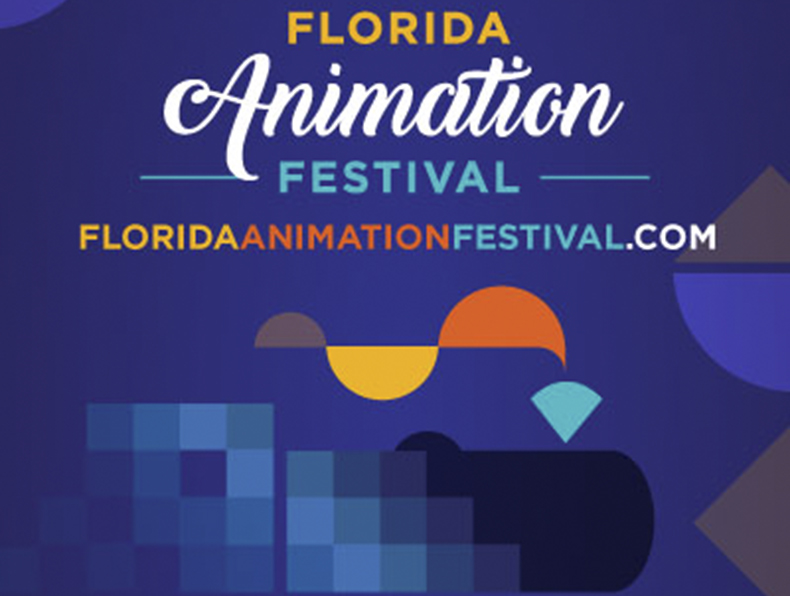 6th Annual Florida Animation Festival
event June 10 - 13, 2021
FAF is the only festival of its kind in the region, celebrating the art of animation in all its forms. From stop-motions to visual effects, there are thousands of frames and keyframes involved that create the magic before our eyes. We are excited that we're able to build on the successes of the previous years. To date, we've received over 900 submissions from 57+ countries! Student, independent, and professional animators including animation studios from Argentina to Japan and throughout the USA submitted projects in different categories: 2D/vector, CGI/3D, stop-motion, frame-by-frame/traditional, and mixed media/experimental. We are preparing things for our 2021 festival, keeping an eye on how things are progressing with COVID and events. At this time, we feel our safest course is to set up for a virtual event and hopefully we will be able to host a few limited-attendance in-person screenings at the cinema.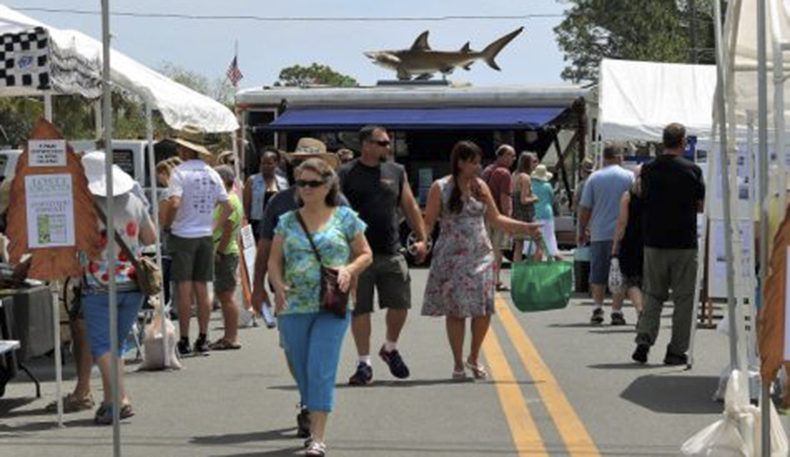 30th Annual Carrabelle Riverfront Festival
event June 12, 2021
The 30th Annual Carrabelle Riverfront Festival is a full day of free, family-friendly activities, live music, entertainment, over 50 unique and colorful arts & craft vendors and delicious food on Saturday, June 12 from 10 am-6 pm.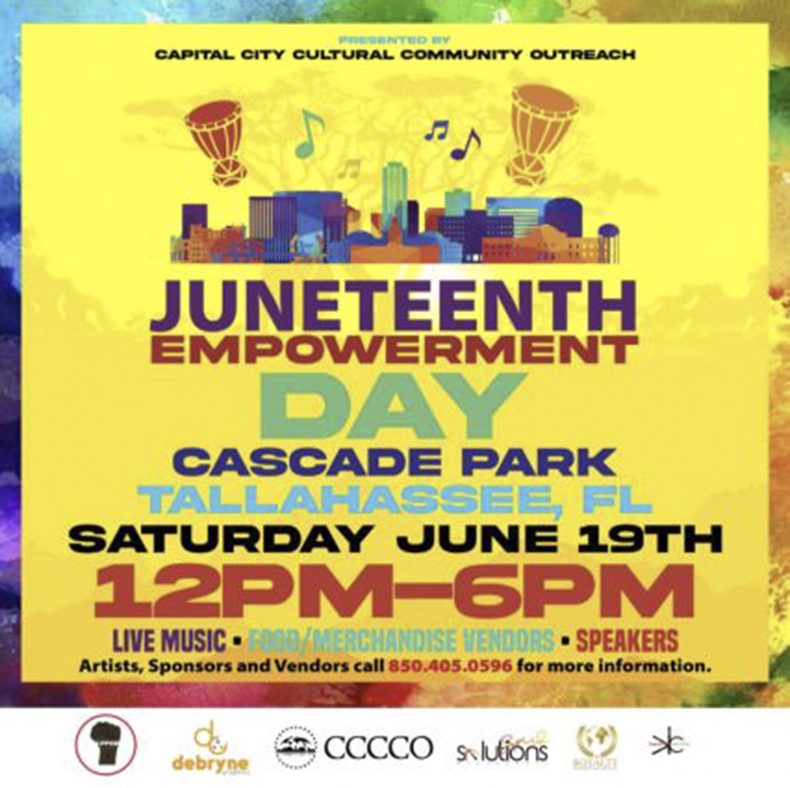 Juneteenth Empowerment Day
event June 19, 2021
Capital City Cultural Community Outreach will be hosting their inaugural "Juneteenth Empowerment Day" celebration on June 19, 2021 in Tallahassee, Florida. The event will be held and Cascade Park and is the whole family is invited.

The event looks to commemorate the abolition of slavery in the American South with a day of celebrating community and happiness. The event will run from 12 pm until 6 pm and will host food and retail vendors. There will also be a scholarship presentation at the end of the event, awarded to 3 local students by Capital City Cultural Community Outreach and their sponsors.

Capital City Culture Community Outreach is a non-profit program looking to educate the many different cultures about each other's heritage while working with local youth with mentoring programs, teaching technology, agriculture and horticultural skills. By partnering with both Leon County Schools and local community gardens. CCCCO is building not only important relationships but strong cultured leaders of tomorrow.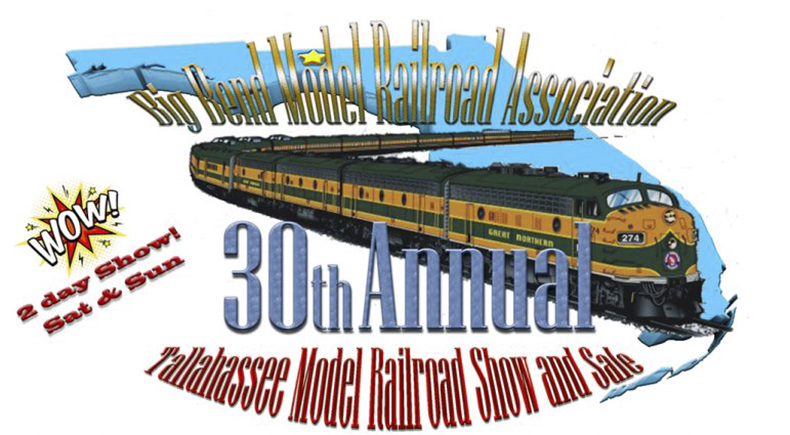 30th Annual Tallahassee Model Railroad Show and Sale
event June 26 - 27, 2021
We have an event for you! The Big Bend Model Railroad Association is celebrating its 30th Annual Tallahassee Model Railroad Show and Sale by expanding to a 2-day event! The event will take place on Saturday, June 26, 2021 and Sunday, June 27, 2021 at the North Florida Fairgrounds, Buildings 2 & 4, 441 Paul Russell Road, Tallahassee, FL 32301 located at the corner of Paul Russell Road and South Monroe Street. We anticipate having about 40 vendors utilizing 120+ tables for displaying new and used items for sale ranging from the tiny "Z" to the large "G" scale. Products from LGB, Aristocraft, Lionel, American Flyer, Atlas, Kato, Walthers, Broadway Limited, Bachmann, Con-Cor, Life-Like, Micro-Trains and much more will be available bringing you the very best the area has to offer in model railroading accessories. This year's exhibitors will offer about 14 layouts in a range of model scales including "N", "HO", "O", "G" & "Z" scales and "Live Steam". The various BBMRA Division railroaders have been busy building and upgrading their layouts by adding animation and enhanced technologies for better operations. It's a family-friendly setting and there'll be some things you've never seen or heard before from our model railroaders. Experts on model train layout design, equipment, construction, landscaping and technology will be on hand along with vendors featuring a wide range of trains and other model railroad items and apparel. Everything is inside the air-conditioned buildings (including areas for you to "sit and eat" or just "rest your feet"). Food will be available for purchase on the premises. On-site Parking is Free. See you at the Fairgrounds!!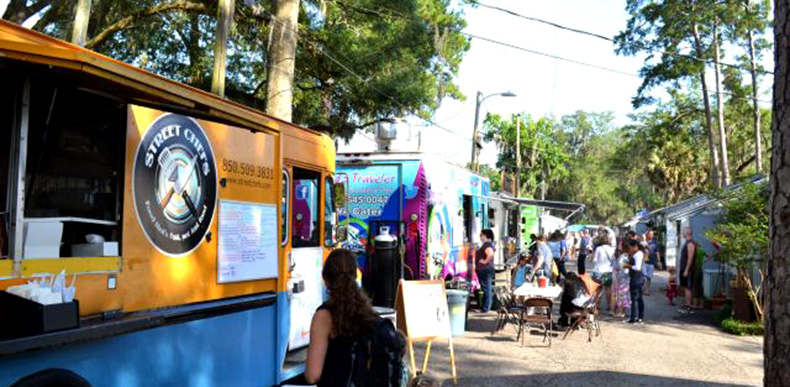 Food Truck Thursday at Lake Ella
event Every Thursday
For a unique dining experience combined with live music, a fleet of gourmet food trucks congregate. Each week from 6pm to 10pm you will find a gathering of some of the city's best Food Trucks!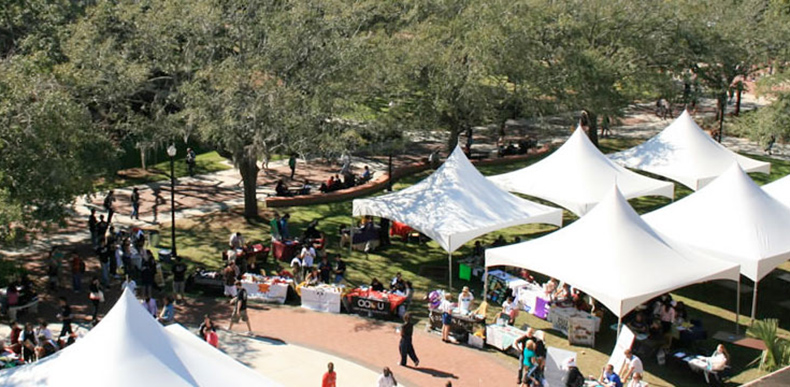 Market Wednesday at Florida State Campus Union
event Wednesdays
Market Wednesday is a medley of activities that occurs every Wednesday of the semester in the Oglesby Union courtyard. A combination of recognized student organizations, market vendors, and passersby makes the Union the place to be on Wednesdays.