EVENT DETAILS
Duane Parham
DATE:
October 3, 2023 - October 22, 2022
LOCATION:
97 Kercheval, The Hill, MI 48236
TIME:
Wednesday - Thursday
1 Seating $10 Cover
Seating: 6:00pm-8:30pm
Band Performs: 7:00pm-8:30pm

Friday - Saturday
2 Seatings $15 Cover
1st Seating: 6:00pm-8:00pm
Band Performs: 6:30pm-7:30pm
2nd Seating: 8:30pm-10:30pm
Band Performs: 9:00pm-10:00pm


DESCRIPTION:
Saxophonist Duane Parham is one of the Motor City's most beloved jazz artists. He is recognized as an innovator and top performer in Smooth Jazz, R&B and Gospel Music.
Additional Events You Might Like...
SEE ALL EVENTS

DATE:
October 3, 2023 - October 22, 2022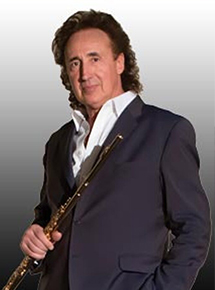 DATE:
October 3, 2023 - October 22, 2022