Cicchini Custom Clothier Is Located At:

Call Cicchini Custom Clothier: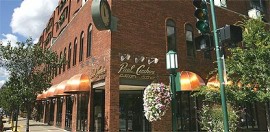 Cicchini Custom Clothier At A Glance
We offer custom and ready made clothing for men and women. We provide the highest quality materials and craftsmanship and unique style for our customers.
Keywords
mens custom clothing, womens custom clothing, suits, ties, mens accessories, shoes, italian leather, tailor, formal attire, cashmere sport coat, top coats, wool sweaters, pants
Copyright © 2013 Matthews Software, Inc.